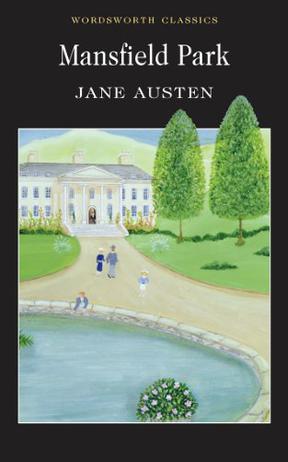 I decided to close read/reread Jane Austen's novels, started from Pride and Prejudice and now finished Mansfield Park. Pride and Prejudice is more witty and funny (and more popular). But Mansfield Park gets  its credit on moral discipline, reflecting change in family structure and relation of marriage of 18/19 century, building up women characters with mental strength, ready to take change in the coming generation.
1, Fanny Price-her growth and value
Most of Jane Austen's novels are absence of mothers.It is especially so in Mansfield Park.Fanny Price was taken away from her original family when she was young, replacing her mother with two aunts, one is too annoyed to be liked, the other exists like a ghost.
I got inspiration from Colm Tóibín and Ruth Perry to understand the absence of motherly figures. It was argued that by taking away a true mother, our heroine is placed in a lonely and terrible situation with no resource to reach for;therefore, our heroine has to fight her own battle, using all her intelligence and mental strength and eventually gains her happiness and tranquil.
It is not hard to understand this. If a girl grows up in a happy family with everything attended to, she usually find her life satisfied and worryless and would likely less sensitive to human suffering.But a girl, like Fanny, has to live as half-niece-half-maid, constantly be reminded of her inferiority and always be left behind or neglected, she could easily find herself in a miserable mood and more sensitive to other people's personality and intention in order to get herself away from trouble.
Before she was taken to Mansfield Park, her role in the adopted family is sealed:
…as to the distinction proper to be made between the girls as consciousness of what they are, without making them think too lowly of their cousin; and how, without depressing her spirits too far, make her remember that she is not a Miss Bertram. I should wish to see them very good friends, and would, on no account, authorize in my girls the smallest degree of arrogance towards their relations; but still they can not be equals. Their rank, fortune, rights, and expectations, will always be different. It is a point of great delicacy..
Nobody meant to be unkind, but nobody put themselves out of their way to secure her comfort…She was disheartened by Lady Bertram's silence, awed by Sir Thomas grave looks, and quite overcome by Mrs Norris admonitions.
In the magnificent house of Mansfield Park, "the rooms were too large for her to move in with ease", instead of gladness, she feels shy, helpless and uneasy.Fortune, being reminded and constantly emphasized by her aunts, becomes a burden; misery increased by the consciousness of "I should feel fortunate and gratified but I am not" .
She is not belonged to the family–she is scolded by Mrs Norris all the time, not allowed to go to party with her cousins, has little access to entertainment. But at the same time, it enable her to dwell on inner peace and indulge herself in active reading and thinking. And in a loveless family, the kindness of her cousin Edmund become her only support and happiness. But when Edmund falls in love with Miss Crawford, she is pushed even further, she could lose her only source of happiness. She is friendless and extremely lonely. But misfortune is a very valuable experience, it can be benefit for ones life. It makes Fanny Price strong, modest, loving and true, which set her apart from other girls.
But the turning point of Fanny's life, is going back to her original family in Portsmouth. Living in a noisy and crowded place with no affection from her parents in blood, she starts to realize she IS fortunate to grow up in Mansfield Park. She dose not belong to either and she has nothing to rely on but herself–her consciousness and her moral principle.She has not been loved, but now she realize she neither do much to return her love to Mansfield Park. Gratification is naturally warming up and shines through her heart. She is greater than what she was after this event.
This is how she comes as a poor crying baby but grows up to be a respectful lady with great personality, forgiving and loving, always true to her heart.
2, Concept of marriage is changing.
One can easily see the social change in Jane Austen's novels.Revolution of social value begins from domestic and marriage.Maria Bertram, the star of Bertram family, is not a delightful character. She is pretty but vain,she loves Henry but marries Mr Rushworth for wealth; then she regrets and runs away with Henry. From this female character , one can see the struggle of tradition value and revolted impulse.And the tradition vanquished. She might look like a failure but this just a indication of women attempting for freedom.
The younger sister, Julia, is more rebellious. She realizes her chance of marry well is little so she try to captivates whoever come across her way. Her elopement with Mr Yates is a great bow on dying value of Mansfield Park. Firstly, marriage without approval from parents and ceremony is a great scandalous of upper class and landed gentry; Secondly, Mr Yates loves acting and art which are regarded as fallen and evil career in 18/19 century. Class ranks were strictly observed by parents but shattered by daughters.
The other woman character, Miss Crawford, regardless her various faults, is a very good example of women finding their way in the new world. She obviously believes marriage is her main purpose of life but she is not ready to gives up her opinion and personality to plays as good wife. She expresses her idea too freely and she loves socialize. She likes holidaying in countryside but city is more dazing and attracting to her. I think eventually, she will find a husband in London, very likely not from landed gentry.
Reference:
New Ways to Kill Your Mother : Writers and Their Families by Colm Tóibín
Novel Relations by Ruth Perry